Disability Equality Index Survey Unveiled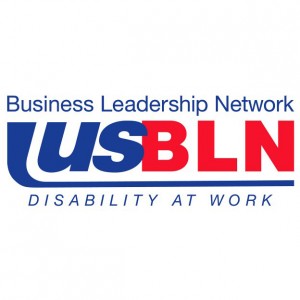 June 26, 2014
WASHINGTON, DC (June 26, 2014) – Today, the US Business Leadership Network® (USBLN®) and the American Association of People with Disabilities (AAPD) unveiled the first Annual Disability Equality IndexSM (DEISM). Created by the DEI Advisory Committee, a diverse group of business leaders, policy experts, and disability advocates, the DEI is an online benchmarking tool that offers businesses the opportunity to receive an objective score, on a scale of zero to 100, on their disability inclusion policies and practices. The first Annual DEI is scheduled to launch in October 2014.
The DEI is a joint initiative of the USBLN and AAPD. It is an aspirational, educational, recognition tool that is intended to help companies identify opportunities for continued improvement on their disability inclusion policies and practices, as well as help build a company's reputation as an employer of choice. The DEI was successfully piloted with 48 Fortune 1000 scope companies in early 2014.
Companies that take the DEI will self-report on a wide-range of criteria within four categories: Culture & Leadership, Enterprise-Wide Access, Employment Practices, and Community Engagement & Support Services.
"The feedback from business about the DEI has been overwhelmingly positive. We are excited and looking forward to working with employers that participate in the first Annual DEI in October. We released the first Annual DEI survey questions publicly today to give companies several months notice of what the survey consists of before they opt to participate in the October launch," said Jill Houghton, Executive Director of the USBLN. "For companies committed to full inclusion of people with disabilities – as employees, customers and suppliers – the DEI is a tremendous tool to measure and recognize the company's progress – but also to help them achieve more. It allows well-meaning businesses to be highlighted for their good practices, while still encouraging all participants to raise the bar," said Keith Wiedenkeller, former Chief People Officer of AMC Theatres, and Co-Chair of the DEI Advisory Committee.
"As the 24th anniversary of the Americans with Disabilities Act (ADA) approaches in July 2014, we are excited to be preparing for the launch of the first Annual DEI to Fortune 1000 companies," said Mark Perriello, President and CEO of AAPD. "Today is an exciting and seminal moment for both the business and disabilities communities. We are one step closer to launching this ground-breaking tool – a tool that many corporations have already embraced, and in doing so, will lead to increased employment opportunities and improved employment outcomes for people with disabilities," said Helena Berger, former Executive Vice President and Chief Operating Officer of AAPD, and Co-Chair of the DEI Advisory Committee.
The USBLN and AAPD will invite Fortune magazine's 1,000 largest publicly-traded businesses (the Fortune 1000) to participate in the first Annual DEI. Other companies or organizations that are welcome to participate in the DEI include the following, providing they have 3,000 or more full-time employees in the U.S.:
Private sector employers that are not owned by a larger U.S. incorporated entity
Businesses that serve as the U.S. subsidiary of a foreign-based multinational business
Foreign-owned private companies on behalf of their U.S. operations
The USBLN and AAPD will open registration for the first Annual DEI in late July 2014. Companies will have until late October 2014 to register. More details about how to register to participate will be available in July 2014.
To view the DEI survey or for more general information about DEI, please visit: www.neweditions.net/DEI/.