East Hawaii BLN Calls for Nominations of Outstanding Employers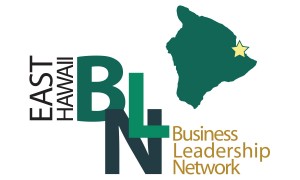 August 7, 2014
The Business Leadership Network, East Hawai`i Chapter, is holding its 5th annual Ho`omohala Awards banquet on September 27, 2014 (Saturday) at the `Imiloa Astronomy Center and is currently seeking nominations to recognize employers who have directly contributed to the employment of persons with physical, developmental, or mental disabilities.
The Ho`omohala Awards Program will honor employers in four categories:
small employer category with less than 50 employees;
medium employer category with 51 – 100 employees;
large employer category with more than 100 employees,
and government employer category.
Persons can submit an employer nomination by calling Raymond Elia at 981-2860, Ext. 228 or email at [email protected]. Nominations are being accepted through September 8, 2014.
Download: Hoomohala Nomination Form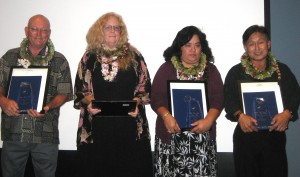 Members of the Business Leadership Network, East Hawai`i Chapter, are: Big Island Toyota, Hawai'i Electric Light Company, Royal Hawaiian Orchards, Ryan K. Services, Neighborhood Place of Puna, PKF Document Shredding Service, Employment Network Hawai`i, Goodwill Industries of Hawai'i, Suisan Co. Ltd., Tradewinds Hawaiian Woods, `Imiloa Astronomy Center, Puna Kamali`i Flowers Inc., Center on Disability Studies – UH Manoa, , County of Hawai`i Department of Human Resources, State Division of Vocational Rehabilitation, Workforce Development Division-Hawai`i Island Branch, and Hawai`i Island Workforce & Economic Development Ohana (HIWEDO).
Last year's winners were: Small Employer: Hawaiian Springs, LLC/Robert Smart, Quality Assurance-Control Manager; Medium Employer: Hamakua Health Center/Irene Carpenter, CEO; Large Employer: Yukio Okutsu State Veterans Home/Donna Okinaka, Human Resources Manager; Government Employer: State of Hawaii: DLIR-Workforce Development Division, Hawaii Island/Blayne Hanagami, Branch Manager.